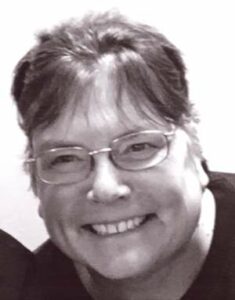 After a year long fight with cancer on December 12, 2020, surrounded by family Deborah Lynn Haskett (Needham) passed away peacefully at her home. Remembered by Jim Haskett (husband), Mabel Needham (mother), Brad Needham and Shelley Rivard (brother and sister-in-law), Katie Needham (niece), Emily Needham (great-niece), Kayne Needham and Sam Kurtz (nephew and niece), Sharon Davis (sister in law), Shirley Colbert (cousin) and many more uncles, aunts, nieces, nephews, and cousins. Predeceased by Gary Needham (father).
Cremation has taken place and a celebration of life will be announced at a later date.
Thank you to the palliative care teams from Dr. Cling, Para-Med nursing and VON PSWs for their help through her last few weeks.