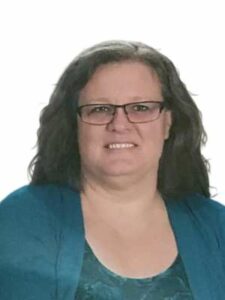 It is with a heavy heart that the family of Sheryl Ann Heaman (nee McLeod) announces her passing, in her 54th year, at University Hospital, London, Ontario on Tuesday, February 9, 2021. Loving daughter of Ken McLeod (Julie). And the late Marilyn McLeod. Sheryl will be sadly missed by her children, Patrick and Julia (Matthew). As well as her siblings Laurie Johnson, Andrew, Liam and Lily McLeod.
As a young girl, Sheryl enjoyed camping with her family at "The Blackhole" at Goderich and in Ipperwash. She enjoyed reminiscing at family get-togethers— usually at the expense of her brother Andrew. It was all in good fun. Although Sheryl (Shoe) and her sister did not always see eye to eye, they shared a forever love for each other. Sheryl fondly accepted her two youngest siblings into the family, often with unselfish generosity. Even though Sheryl was no longer the youngest daughter, she knew her "Daddy" had a special place in his heart for her. Unfortunately, her internal struggles culminated over the last year, resulting in her failing health.
"Take my hand and lead me to salvation. Take my love, for love, is everlasting. And remember the truth that once was spoken: to love another person is to see the face of God." -Victor Hugo
"Even the darkest night will end, and the sun will rise." -Victor Hugo
Cremation has taken place; Funeral arrangements entrusted to Cremation & Celebrations.
Donations can be made to the charity of your choice.