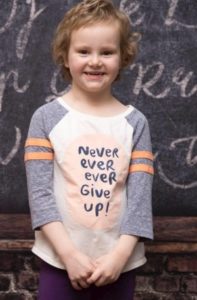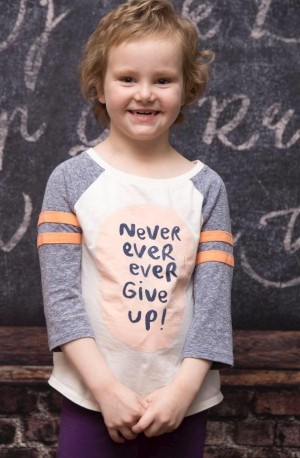 After a long, hard, nearly six-year battle against an unrelenting illness, our superhero Hayden hung up her cape and left this world at the LHSC – Children's Hospital, London (her home away from home) on Sunday, October 20, 2019 at the tender age of 7.
Much loved and one-of-a-kind daughter of Lindsay (Rawn) and Jonathan Foulon of London. Brave big sister and partner-in-crime of Harlow. Adored granddaughter of Wayne and Ruth-Anne Rawn of Mount Forest, and Remi and Debbie Foulon of Wallaceburg. Dear great-granddaughter of June Holliday of Mount Forest, and Mary Foulon of Wallaceburg. Grateful to call Hayden their niece are Jodie Rawn of Toronto, Brianne and Michael Petrina of Waterloo, and Stacey Foulon of Wallaceburg. Spirited cousin of Tristan, Kendall, Ryland, Cuyler, and Milo. Predeceased by her uncle Jeremy Foulon. Left behind to miss the ear scratches and the big kisses are Hayden's dog Mitch and Stinson the cat.
While Hayden's battle with leukemia often defined her, she was so much more than her illness and wanted nothing more than to be a kid. She loved going to school when she could and soaked up knowledge like a sponge. She spent hours planting flowers and collecting rocks at grandma & grandpa's, and trying every possible new experience she could – from bowling and birthday parties to Disney and Niagara Falls. She loved SuperWings and Paw Patrol and was never far from her iPad, but could also spend hours outside on the swing or in the sandbox. She loved belting out the Beatles or Moana with the windows down while driving with mommy and had the best belly laugh this world has ever heard. And she loved nothing more than watching her best friend Mitch 1-6 play hockey (and created a new legion of Maple Leaf fans in the process!). She will be remembered for being easy to love, kind to her core, and someone who refused to quit.
Thanking everyone involved in Hayden's cancer journey would be an impossible task, but we want to say a special thank you to Dr. Alexandra Zorzi, Julie Dowler, Lisa Pearlman, Ollie the Clown, Melissa Zurch, Karina Charczuk, Renee Simmons, and the Camp Ooch team – all of whom loved her like she was their own. And to our extended family in the Children's Hospital PMDU and to Hayden's favourite nurses and PSWs on the 6th floor (you know who you are), thank you for making our journey a little more bearable and treating our little girl as your own. You are all truly angels on earth.
"She will not be remembered for the years in her life but rather the life in her years"
A Celebration of Hayden's life will be held at the Greek Canadian Community Centre, 965 Sarnia Rd., London on Sunday, October 27th from 1-4 PM with words of remembrance at 2 PM. Celebration entrusted to Cremation & Celebrations.
Those wishing to make a donation to support the creation of a Foundation in Hayden's name to assist those travelling a similar road may do so with a cheque made payable In Trust to Lindsay Foulon. Alternatively, contributions to one of three amazing organizations doing inspiring work – Childcan, TLC Foundation, or the Marner Assist Fund would also be appreciated by the family.