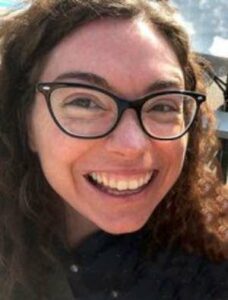 Jennie Rose Malone was born on July 26, 1977, and passed away peacefully on May 6, 2022 surrounded by family, after a brief and courageous battle with cancer.
Jennie was athletic and musically talented, with a strong work ethic. She was academically gifted, with a true love for reading and trivia. Jennie always followed her heart and principles, doing and pursuing what made her happy. This led her to achieve a Masters in Engineering degree from Queen's University, while excelling in the sampling of different beers from local Kingston pubs.
After graduating and earning her iron ring, Jennie spent the next several years traveling the world and going on adventures and meeting new people to celebrate with, before re-establishing her roots in the London area.
In recent years, Jennie completed a further diploma in Radio Broadcasting from Fanshawe College. She worked in local radio and continued her passion for service to her community, finding her place with the United Way Elgin Middlesex.
She is loved and remembered by her parents Paul and Mary Lou (Coyne) Malone and her siblings Peggy Malone and John McColl, Kelly and Shawna Malone, Katie Malone and Chris Schultz, and Patty Malone and Josh Harris. She adored her cat Gertrude.
Jennie was an amazing aunt, always willing to dance the silly dance with her nieces and nephews Tatum, Flynn, Declan, Marlow, Garnet, Violet, and Parker. She will be missed by her many aunts, uncles, and cousins.
A celebration of Jennie's life will be held at a later date. In lieu of flowers, please consider a donation to the United Way of Elgin Middlesex.