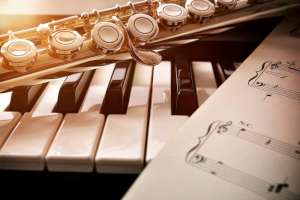 Marlene Preiss passed on Saturday, October 15, 2022, in her 84th year, at the home of her sister, Wilma Preiss Boughtflower, in Woodstock, Ontario. A longtime resident of Toronto, Marlene had been living with her sister in Woodstock since the start of the covid pandemic in March 2020.
Marlene will be tremendously missed by her sister, Wilma; her niece, Tanya Boughtflower and her husband Sean Walker and grand-niece Sophia Walker; her nephew Timothy Boughtflower and his wife Amanda Boughtflower, and her grand-nephews Jacob and Noah Boughtflower; the remaining 'Cats', and friends both near and far.
After successful careers with the Institute of Canadian Bankers and the York Region Board of Education, Marlene focused her attention to the pursuit of retirement excellence. As a passionate patron of Classical music, Marlene travelled widely to pursue this interest and was a fixture of the Women's Music Club of Toronto, the Toronto Wagner Society, the Canadian Opera Company, the Toronto Symphony Orchestra, the National Ballet of Canada, the Faculty of Music, University of Toronto, Aldeburgh Connection and Toronto Summer Music Festival. Undoubtedly, Marlene's legacy will be her unwavering support to her many friends who orbited 35 Church Street in pursuits of common interests from concerts to the Blue Jays. Whilst in Woodstock, Marlene continued to meet new friends and became a part of the community.
The first of two drop-in Celebrations of Life will be held in Woodstock from 4-7pm on Tuesday, November 1, 2022, at the home of Wilma Boughtflower. This will be followed by a Celebration of Life in Toronto from 1-4pm on Friday, November 4, 2022, at the HotHouse Restaurant, 35 Church Street, Toronto. Arrangements entrusted to Cremation & Celebrations, Arva (519-963-4003).
The family would like to thank Dr Jitin Sondhi and Dr Shameena Tamachi, St Elizabeth Health Care and CarePartners for their devoted care, and the Oxford Palliative Care Outreach Team for the superb arrangements which allowed her to remain at home with her family.
In lieu of flowers, donations may be made to Woodstock Hospital Foundation, Sistema Toronto (a music and social development program for children living in underserved communities), or Canadian Connections in support of refugees to Canada.